Humber River Shakespeare Presents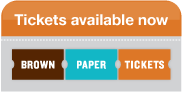 Please note that tickets are limited for this event. To avoid disappointment, book your tickets now.

The Idea:
Give 5 talented writers 14 days to transform a 14 line Shakespearean Sonnet into a 14 minute play. Then, in ONE DAY, bring together 21 talented actors and 5 directors to bring these new stories to life inside an 1836 hotel.
Behind each door of historic Montgomery's Inn is a new story.
As you move from room to room in the Inn, you are a witness to intimate incidents, and privy to secret exchanges.
Five brand new stories in one special night!
Don't miss this chance to see five new Canadian short plays, each one written exclusively for this event.
For More Information please call 416-209-2026.